shine AS YOU ARE
Across Asahi, we are committed to inclusion - where everyone knows they can be themselves, that their contribution matters, and that they have the same opportunities as anyone else, regardless of who they are, their circumstances, or background. shine AS YOU ARE represents this core belief, and promise.
We believe in a world where all people can shine.
At Asahi UK, we celebrate and respect difference, and support everyone's freedom to be their true selves - at work, at home, at play.
We're in the business of creating meaningful connections and bringing fun to life for people through our products and services. We do this throughout the world every day.
And we pledge to do our part to support a world where everyone has the same opportunity for success, happiness, and fun, whatever that means to them. We're proud to introduce our new vision and action plan for Diversity, Equity & Inclusion – shine AS YOU ARE - and created this film.
Diversity, Equity & Inclusion
Across the global Asahi business there is an aligned set of commitments driving DE&I (Diversity, Equity & Inclusion) action, based around the following core principles:
Creating an inclusive culture where everyone can belong
Improving diversity, with an immediate focus on gender balance
Enhancing organisation-wide equity during every stage of the colleague lifecycle
Work is underway in all of these areas, and progress will be measured through dedicated activity and targets.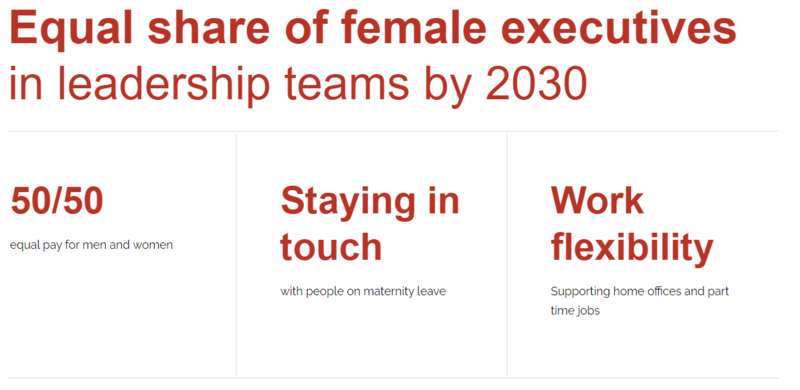 We believe that differences accelerate innovation and enhances creativity. By 2030, we aim for an equal balance of executive women in leadership teams.
To achieve this, we will put even more effort into flexible-working practices and policies, with role models in senior positions to demonstrate that our people can be successful with families, and will actively support women in their growth and development.
On top of this, we actively and deliberately support career-mobility and progression of high potential talent to enable multi-cultural executive teams.
We encourage our leaders to create diverse inclusive high performing teams and to prioritize health & wellbeing to ensure an attractive, safe, modern and thriving workplace with no major injuries.